Six pack applications now open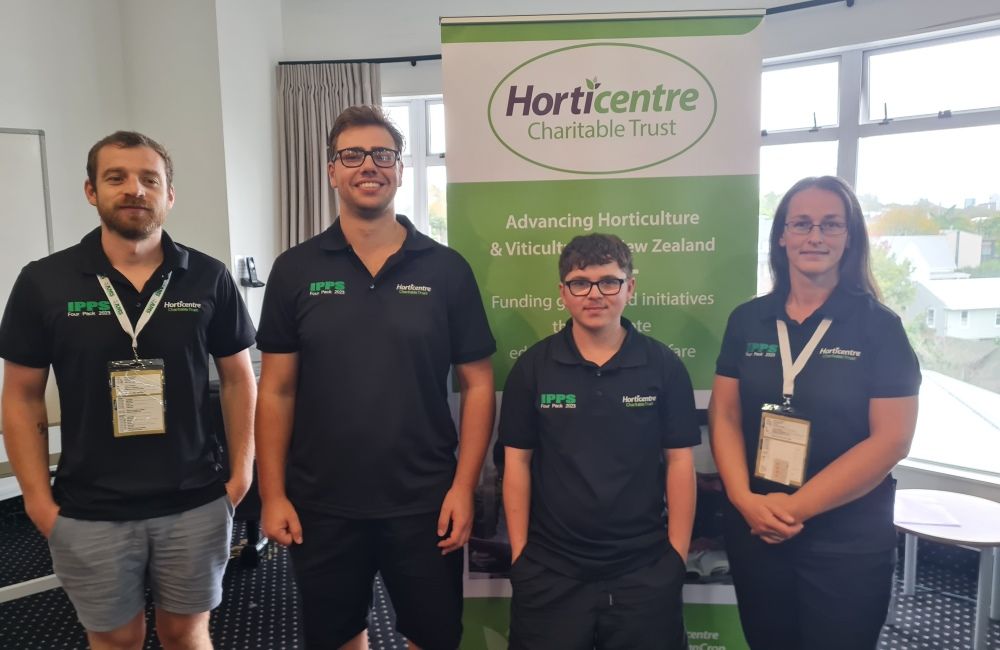 The IPPS New Zealand Region is seeking applications for its six pack at its 2024 conference from April 4th – 7th at the Grosvenor Hotel in Timaru.
"We're after six enthusiastic, passionate and motivated people to apply for this great opportunity" says Trevor Allan who co-ordinates the six pack scheme for the IPPS New Zealand Region. "If you have been in the industry less than five years and are studying, or have recently completed studying some form of horticulture, then get your application in today".
The six pack will assist with the running of the conference and are introduced to IPPS. They also learn more about the industry and meet people involved in various aspects of the industry from around the world. "It's a good thing to put on your CV" adds Trevor.
Successful applicants have their transport, accommodation and conference registration provided for free. They also get to keep their six pack clothing and will receive free membership to the IPPS New Zealand Region for the following year. Unsuccessful applicants also receive free membership for one year.
Download an application form below, visit www.nz.ipps.org or contact Trevor Allan 027 459 2126 email trevor@advancedmedia.co.nz or IPPS New Zealand Region Secretary, Katy Kerr phone 027 697 0095 or email secretary.ippsnz@gmail.com
Applications close 1st December 2023.