IPPS Scholarship and University of Florida Opportunity.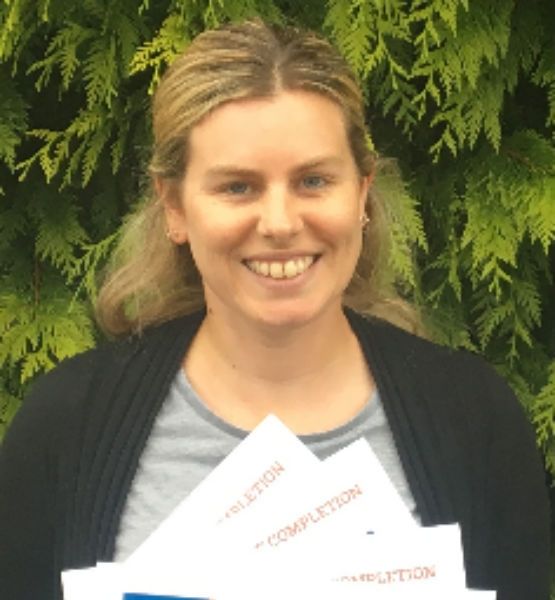 Courtney Rudman of Starter Plants, Palmerston North was awarded the IPPS Plant Production Scholarship to complete some of the short courses available via the Internet from the University of Florida. Courtney recounts her experiences of taking the scholarship.
My decision to enrol in the University of Florida (UF) short courses was sealed by the opportunity to apply for a study scholarship through the IPPS New Zealand Region.
As a newcomer to the horticultural industry, I had the privilege of attending the IPPS Christchurch Conference 2016. It was here that I was made aware of the short courses on offer through a presentation by IPPS member Professor Paul Fisher (Extension Specialist in Floriculture at the University of Florida) and the possibility of being granted a scholarship for financial assistance. I already at this stage had a number of qualifications including a Diploma in Business Studies and a Bachelor of Arts (Environmental Studies), however the thought of completing a course through the University of Florida and hanging the certificate on the wall at home was very exciting.
I was enrolled in four courses which ran from August to November (sequentially): Nutrient Management for Container-Grown Crops: Level 1, Advanced Nutrient Management, Weed Management for Nursery & Greenhouse, Disease Management for Greenhouses & Nursery. Each course consisted of a Baseline Knowledge Quiz, two to three assignments or quizzes and a Final Course Evaluation; here you could comment on the course content and whether or not it was helpful to your working role.
Although I had complete support from Eddie Welsh (my employer and mentor at Starter Plants, Palmerston North), I conducted my study in the evenings and occasionally in the weekend. I found Advanced Nutrient Management to be the most challenging course due to math equations that were required throughout, as well as external commitments which limited my study time. The course consisted of three core modules; diagnosis & correction of nutritional problems, fertiliser formulation & pH management. Weed Management was the least challenging, as material and advice were practical based and many nurseries would already be practicing these principles. Modules for this course included weed identification, herbicides, calibration & application practices & non-chemical methods of weed control.
The courses are designed to assist individuals with little to no horticultural experience or knowledge. I benefited from the courses as I fitted nicely into this category. If you or your employee requires some education on basic or slightly advanced horticultural principles please consider the courses available through UF.
Further information on IPPS Scholarships is available from Glenys Evans 04 293 2501 Email gus@gusevans.co.nz or click here .