IPPS Waikato Field Trip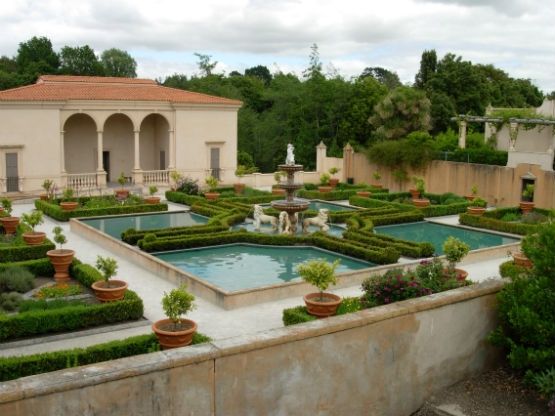 Registrations are now open for the IPPS Waikato Field Trip being held on Friday 27th and Saturday 28th October. A registration form can be downloaded below.
Registrations close 13th October so don't delay, register today.
Itinerary
Friday 27th October
8.15 - 8.30 am - Kelly Road Cambridge Lodge, 1 Kelly Road, Cambridge - meet in car park.
(15 min drive)
8.45 – 9.45 am - Becks Nurseries, 1494 Tirau Road, Cambridge: Wholesale and Retail Nursery - Main lines Houseplants, Fuchsia, Palms, Succulents
(20 min drive)
10.15 am - Amber Garden Centre, 7 Peake Road, Cambridge: Wholesale and Retail Nursery – Container grown trees and shrubs, bedding and vegetable plants. Morning Tea
(2 min drive)
11.00 am-12.00 pm - The Avantidrome, 15 Hanlin Road, Cambridge: Waikato's newest sports and leisure facility, appropriately located in Cambridge the heart of Waipa, 'Home of Champions' territory. This world-class facility is centered around the purpose built 250m wooden cycling velodrome, and is host to a range of other high performance sport and community facilities
12.00 pm Lunch – at Avantidrome- included in cost of field trip
(25 min drive)
1.30 pm - Payless Plants, 641 Ohaupo Road, S H 3, Te Awamutu: Wholesale andRetail Nursery– main lines NZ natives, rhododendrons, azaleas, camellias, conifers, general ornamentals.
1.45 pm – 3.00 pm "Propagation Workshop – Techniques and Efficiency in Commercial Production" - Hands on demonstration/participation in wood selection, cutting prep, soil prep, for cold frame production. (People staying for the Workshop will have time to visit the Tree Church)
(15 min drive)
3.15 pm - Tree Church, 119 West Road, Ohaupo: A living, breathing church in New Zealand. You will see a selection of Oaks, Maples, Alders, Ginkgos, Beech, Poplars, Taxodium, and Nyssa. The trees used in the construction of the Tree Church are: Alnus Imperialis Cut Leaf Alder (Roof Canopy), Leptospernum Copper Sheen (Walls), Camelia Black Tie, Acer Globosum and Thuja Pyramidalis.
6.30 pm - Dinner – "Good Union", 98 Victoria Street, Cambridge – Own cost
Saturday 28th October
9.00 – 9.15 am - Kelly Road Cambridge Lodge - meet in car park
(15 min drive)
9.30 am - Hamilton Gardens- Hungerford Crescent, Garden Theme Tour & Hamilton City Council Nursery
12.00 pm – Lunch -Turtle Lake Café (within the Hamilton Gardens) - own cost.
(10 min drive)
1.30pm – Cambrian Nursery, 394 Marshmeadow Road, Newstead, Hamilton: Wholesale Nursery. Main lines Hedge/Shelter, Topiary, Magnolia, Camelia, and Rhododendron.
(2 min drive)
2.30pm – Bambina Rose NZ Ltd, 275 Vaile Road, Newstead, Hamilton – Wholesale and Retail Nursery. Main lines importing and quarantine of Roses.
(10 min drive)
3.30 - Wairere Nursery, 826 Gordonton Road, Gordonton. Wholesale and Retail Nursery and display garden. Main lines Ornamental trees, Natives, Fruit Trees. (Afternoon tea)
(25 min drive back to Cambridge)
5.30 pm - Dinner, Hosted by Dave and Shirley Ogilvy, 3774 Cambridge Road, Leamington. Not to be missed social night, $26.00 per person. BYO Beverages
Registration form for IPPS Waikato Field Trip